Greetings Erie Middle School Families,
Welcome to the start of another exciting year at Erie Middle School! We are honored to have the opportunity to partner with you and your child for the 2018-19 school year and provide an educational experience that empowers your students to achieve academic growth. We are proud to be a part of an outstanding school district focused on academic excellence by design. The leadership of our district is renowned, consisting of a supportive school board and a visionary superintendent. The incredible staff here at Erie Middle School has been working hard to prepare for the upcoming year. We are all excited to welcome your student next week and see you and your student at our Back-to-School Night!
You can find a helpful guide for this night here.
Sixth Grade and Electives – August 13 from 5:00 – 6:30 p.m.

Seventh and Eighth Grades – August 15 from 5:00 – 6:30 p.m
We want to remind you that the first day of school for sixth grade and new seventh and eighth grade students only is Wednesday, August 15. This creates a comfortable atmosphere for students, as they familiarize themselves with the routines and procedures of a new school, build relationships, meet teachers, troubleshoot problems and ease into middle school. The morning is dedicated to our Where Everybody Belongs (WEB) camp. This is led by returning eighth-grade students who conduct team building activities, answer questions and concerns, help solve problems, and partner with your student to relieve some of the stress that comes with the first day of school.
Returning seventh and eighth grade students will join us for school on Thursday, August 16. Students may bring supplies on that day. Please see the district website for the middle school supply list or go to the link District Supply Lists.
Schedules were closed shortly today as we are made a few adjustments. Please review your students schedule as a few students may have changed teams. We value the use of teams at the middle school. All grades will have students sorted into teams where that group of students all have the same math, language arts, social studies, and science teacher. Each team has a mix of advanced and grade level classes and students have been randomly sorted into their teams. This will allow our teachers to focus on a smaller group of students to address their unique academic and social/emotional needs.
Across St. Vrain Valley Schools, every middle school student is equipped with a personal iPad. We are committed to supporting your family in utilizing this incredible tool in the safest and most productive way possible. The following are days for iPad checkout to students during the school day.
Eighth Grade – August 16-17

Seventh Grade – August 17-20

Sixth Grade – August 24-27
Thank you again for the opportunity to partner with you during such a significant time in your child's life. Enjoy the rest of your summer, and if you have any questions or concerns, please email me directly.
Sincerely,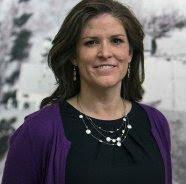 Kim Watry
Principal
Erie Middle School