Greetings EMS Parents and Families,
The days have progressed so quickly. It is hard to believe that October is behind us; before we know it we will be at the end of the second quarter. As we move into November and the Thanksgiving season, I would like to thank you for your partnership and support. You and our incredibly strong Erie community play an important role in the success of our schools. Community partnerships provide our students with opportunities for real world experiences, increased student engagement, and better citizenship. To that end we are always looking to build and reinforce our connections. Last year, the SVVSD launched a new program called Community Strong. Community Strong is a district wide initiative to connect local community and industry partners with schools. The following resources are available if you would like to explore further:
Learn more! – http://www.svvsd.org/updates/community-strong-district-website-platform-builds-represents-collaborative-community
Connect with our School! – https://communitystrong.svvsd.org/user/register/
I have enjoyed seeing our families and community members at our sporting events, concerts, EMS Club and Activity Fair Experience (CAFE), Spotlight on Excellence Award breakfast, and Perfect Attendance/Principal Honor Roll celebration. We also appreciate all the families who were able to attend one of our conference nights in October to discuss student progress and set goals. The Colorado Measure of Academic Success (CMAS) assessment reports were available by the front office during conference nights. If you were not able to attend or pick up the scores, we will send a copy home with your student before Thanksgiving. If you prefer, they may be picked up in the counseling office, or let us know if you need the report mailed home. An additional copy of your students' CMAS scores will be given directly to students during Pride Time classes this month and used to help set growth goals for math and/or reading. Our world class staff is ready to help your student meet their goals and continue to provide excellent opportunities for our students throughout the year that will put them on the path for college preparedness.
As a Pre-Advanced Placement focus school, we implement rigorous instruction to prepare all students for the demands of Advanced Placement (AP) courses and college level coursework when they transition to Erie High School. We challenge every student to take at least one AP course in their high school career. We want all of our middle school students to set their sights on such opportunities now so they understand the relevance of the work they are doing and how the knowledge and skills will be applied for future course work. Erie High offers a variety of AP courses, starting in 9th grade. We recently added posters in our hallways, each of which highlight a different AP course as well as a list of benefits for enrolling in an AP class. Such benefits include giving students opportunities; to deeply study what they love, to engage in rigorous college-level curriculum, to strengthen their high school transcript, and to earn college credit that saves money and time.
Regards,
Kim Watry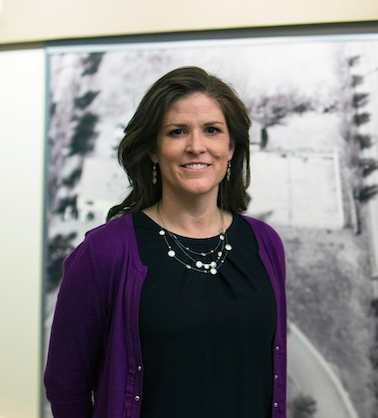 Principal
Erie Middle School
303.828.3391 x34501