Dear St. Vrain Valley Community,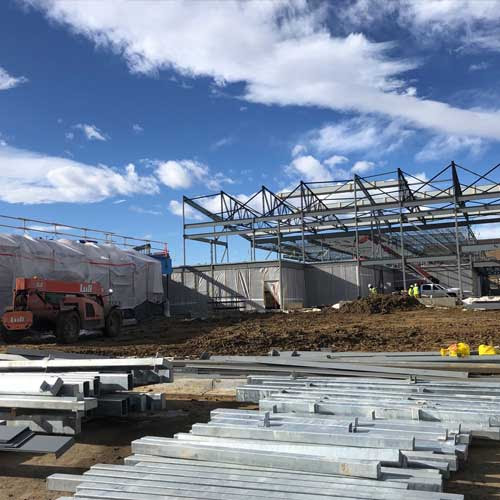 Thank you for your continued partnership and support in championing the growth of St. Vrain Valley Schools into a center of excellence that is advancing success for our students.
The past few months have been some of the busiest and most successful in memory, with St. Vrain students bringing home 12 state championships in athletics, hundreds of students participating in honors music programs, and a very strong start to the competitive robotics season with over 155 VEX robotics teams. Additionally, St. Vrain Valley Schools has been recognized with numerous highly-prestigious awards, including the Colorado Succeeds Prize for Technology-Enabled Learning, Amazon's 'Dream Big' City on a Cloud Award, the Project of the Year by the Colorado Technology Association, the Peak Design Award from the Association of Learning Environments, the Excellence in Achievement Award by the Universal Public Procurement Council, and St. Vrain was the only district to receive the EduJedi Knight recognition from the 2019 Learning Counsel National Survey Awards.
We are also continuing to make great progress on expanding and upgrading school facilities through community investment in the 2016 bond project. A new elementary building the Mead community (pictured above) is on track to open next year, and in January, we will be celebrating a grand re-opening of the Niwot High commons after an extensive renovation over the past year. Also, the district is preparing to break ground on a new elementary school in Erie, will be adding numerous additional classrooms to Frederick High School, and is working on phase two of an large remodel at Main Street School.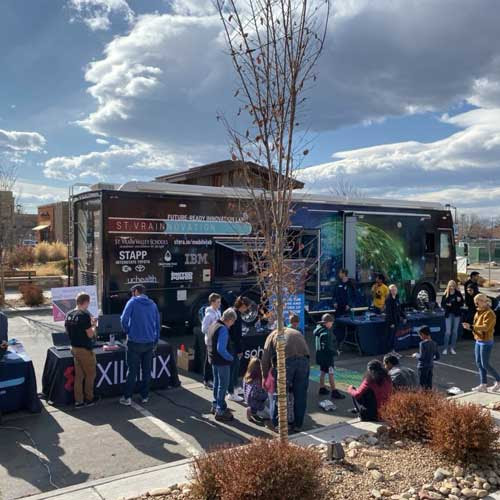 We see public education at the heart of what makes our area such an outstanding environment that fosters vibrant communities, advances economic growth, and enhances public safety. The more we propel our system forward, the more our community joins us to engage with our students and schools in rigorous and innovative learning experiences. For example, last month, hundreds of community members joined us at Twin Peaks Mall for a day of hands-on robotics activities (pictured left) and we saw record attendance at our dozens of school and program open house events.
As we enter the holiday season, we have much to be thankful for across St. Vrain Valley Schools, including the outstanding support we receive from our community. Thank you for all that you do to support the success of our students – we wish you all the very best this holiday season.
Sincerely,
Don Haddad, Ed.D.
Superintendent
Twitter: @SVVSDSupt