Hello Erie Families,
We miss seeing everyone, and we hope you are all staying healthy and safe. Please continue to refer to communication from our St. Vrain Valley School District at http://www.svvsd.org/coronavirus, which includes information about online learning, grading practices, meal distribution and WiFi access. We were impressed to see 98% of our students engaged in online learning last week. Our teachers have worked hard to have a connection with every student in their Pride Time in order to insure that our students are supported. Our Pride Time teachers will provide a pass/fail grade for 4th quarter Pride Time based on student participation these last two weeks. If students are still working to complete lessons from March 30-April 9th, please do continue to submit the work to the Pride Time teacher.
Starting April 13th, students will no longer need to look in their Pride Time Schoology page. We will accelerate the learning as students will be expected to check each of their core and elective teacher's Schoology pages for assignments. Teachers will post the initial assignments for the week by 9:00 every Monday. Please guide your student to check email as well as Schoology Updates daily for additional communication and directions from teachers. Each Schoology course will have a folder titled "Online Learning" where materials and assignments will be found. The lessons starting April 13th will be designed by our teachers to support our students as they continue to build on the standards for the year. Again, teachers will communicate through Schoology their office hours and how students can connect with them for clarification and support. As stated in communication from our St. Vrain Valley School District, students will begin with the grade that they earned at the end of the third quarter for their final fourth quarter grades.
All end-of-year grades will be based on student engagement. If students engage adequately in their work as determined by the teacher and submit assignments, they will maintain their third quarter grades through the end of the year. If students do not engage adequately in their work or complete assignments satisfactorily, their end-of-year grade would be lowered.

If students are not satisfied with their third quarter grade carried over to fourth quarter, they can contact their teacher(s) and request the opportunity to work toward raising their fourth quarter grade by completing the necessary level of work as determined by their teacher.

Teachers will no longer be using Infinite Campus to track assignments. Feedback will be provided in Schoology. If you have questions about assignments, please reach out to the teacher.
Students with Study Hall or Teacher's Aide electives on their schedule will not be expected to do any assignments for the course and will receive a "Pass" on their fourth quarter report card for that class. Quarter-long elective classes for fourth quarter will be Pass/Fail based on student engagement.
Thank you for your continued support. We will continue to be flexible for families in unique situations. Please reach out to your student's teachers or to administration, so we can be of assistance. If you have any questions about online grading, do not hesitate to contact me by phone or email.
Sincerely,
Kim Watry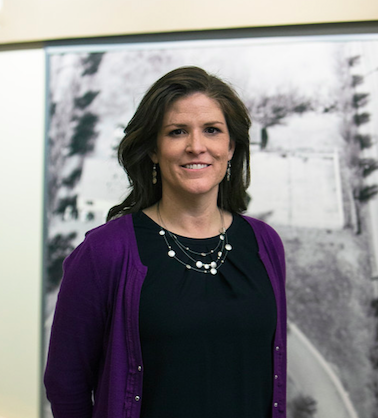 Principal
Erie Middle School
303.828.3391 x34501