Hello Erie Families,
We hope everyone is healthy and doing well. It's hard to believe we have just one last week of the school year. This is such a strange way to wrap up a year. The school building is incredibly lonely without our students and staff. I miss everyone's smiling faces and the excited energy as summer approaches. I am grateful that I have the chance to see our students and families one more time during the locker item pick up days in June. I want to let our 8th grade families know that we will have special mementos to give you on that day as well: our traditional 8th grade pin and the Bridge to High School programs from the video stream on May 22nd at 7:00 pm. Please check the weekly newsletter for more details about the locker item pick up procedure and sign up.
Thank you everyone for your help in keeping our students motivated to finish this year strong. We have been able to connect with almost all of our students, and 97% of our students continued to stay engaged and submit work last week. We want to remind everyone about details for the fourth quarter grades. As previously shared in the St. Vrain Valley School District updates at http://www.svvsd.org/coronavirus, students began the term with the grade that they earned at the end of the third quarter. If students engage adequately in their work, they will maintain that third quarter grade as their fourth quarter grade. If students do not engage adequately in their work, their end-of-year grade may be lowered. Teachers will determine if a student has completed the necessary level of work to raise their fourth quarter grade. Students were encouraged to communicate with their teachers if they are attempting to make a significant change to their fourth quarter grade. Quarter-long elective classes for fourth quarter will be Pass/Fail based on student engagement. Students with Study Hall or Teacher's Aide electives on their schedule will not be expected to do any assignments for the course and will receive a "Pass" on their fourth quarter report card for that class. You will also see a Pass/Fail grade for Health on the fourth quarter report card. Pride Time will also be a Pass/Fail grade based on engagement with the first 10 days of online learning. The last day to submit work will be on May 21st, and our teachers will be finalizing grades on May 22nd. Final fourth quarter grades will be posted and available to view on May 22nd at 3:30 pm. If you have questions about grades, please reach out to the teacher directly.
Please also let us know if you have any questions or if we can support you in any way. I look forward to the time when we can see each other in person at the school or at Erie High. In the meantime stay safe, stay kind, and don't forget to share your gratitude with each other.
Sincerely,
Kim Watry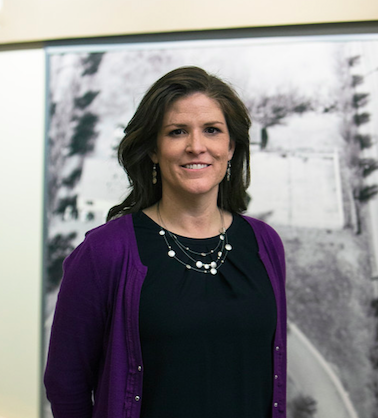 Principal
Erie Middle School
303.828.3391 x34501