Greetings EMS Parents and Families,
It is an honor to serve such an outstanding community of students, teachers, staff, and families. Erie students continue to excel and achieve at high levels even while facing our current challenges. This is due to your partnership supporting online learning days, the supportive systems of the St. Vrain Valley School District, and the dedicated work of our teachers and staff. At EMS, we spotlight our students' success by recognizing our Honor Roll students who earned a GPA of 3.5-3.74 as well as our Principal's Honor Roll students who earned a GPA of 3.75-4.0. Honor Roll students will receive certificates and recognition during Pride Time classes during the week of October 26th. Students on the Principal's Honor Roll will receive an invitation to attend a special event where students will pick up their certificate and a treat. This will be held during Pride Time on November 2nd for Group 1 students and November 3rd for Group 2 students. In the past, we have taken the time to recognize perfect attendance, but we will hold off on this spotlight for this quarter.
Teachers have been working hard to help students have a strong start, which includes guiding our students to develop solid study habits and self-advocacy skills to support their success. Each core teacher has a 35-minute Pride Time advisory period that allows teachers to provide individualized support and help build such effective learner skills. This is also a time teachers offer a social and emotional curriculum. Every Tuesday and Thursday Pride Time classes will explore lessons developed from 7 Mindsets. To learn more about the 7 Mindsets, please visit the web site at www.7Mindsets.com. The 7 Mindsets are seven mental habits that will help our students approach their lives with a positive outlook and success. These mindsets reinforce setting ambitious goals, building on strengths and interests, making meaningful connections, and finding gratitude and resilience when facing adversity. As a school, we focus on one mindset each month. We just finished helping students understand that Everything is Possible in their lives. Through this mindset, we explored the importance of increasing the expectations we have for our world, the future, and ourselves. Essential to this is the appreciation of our own creative capacity, the importance of maintaining a positive attitude, and the understanding that failure and setback are essential to accomplishing goals. We have moved into the next mindset of Passion First, but we want to stop and recognize staff and students who exemplify what it means to approach their lives with the mindset that Everything is Possible. Please take the time to nominate a staff member or student that you think best exemplifies this mindset HERE.
As we continue into the second quarter, we encourage you to talk with your student and set goals to promote growth over the next term. Maybe your child hopes to learn new technology skills, play a new instrument, or achieve the Honor Roll. Whatever the goal, our wonderful staff is ready to continue to provide excellent opportunities for our students throughout the year that will put them on the path for college preparedness.
Sincerely,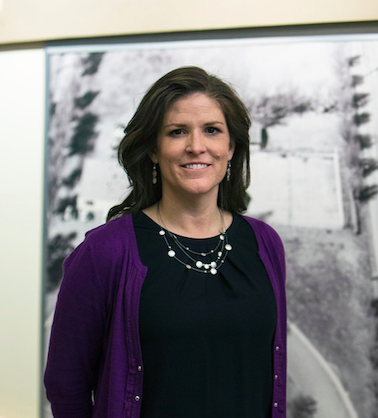 Kim Watry, Principal