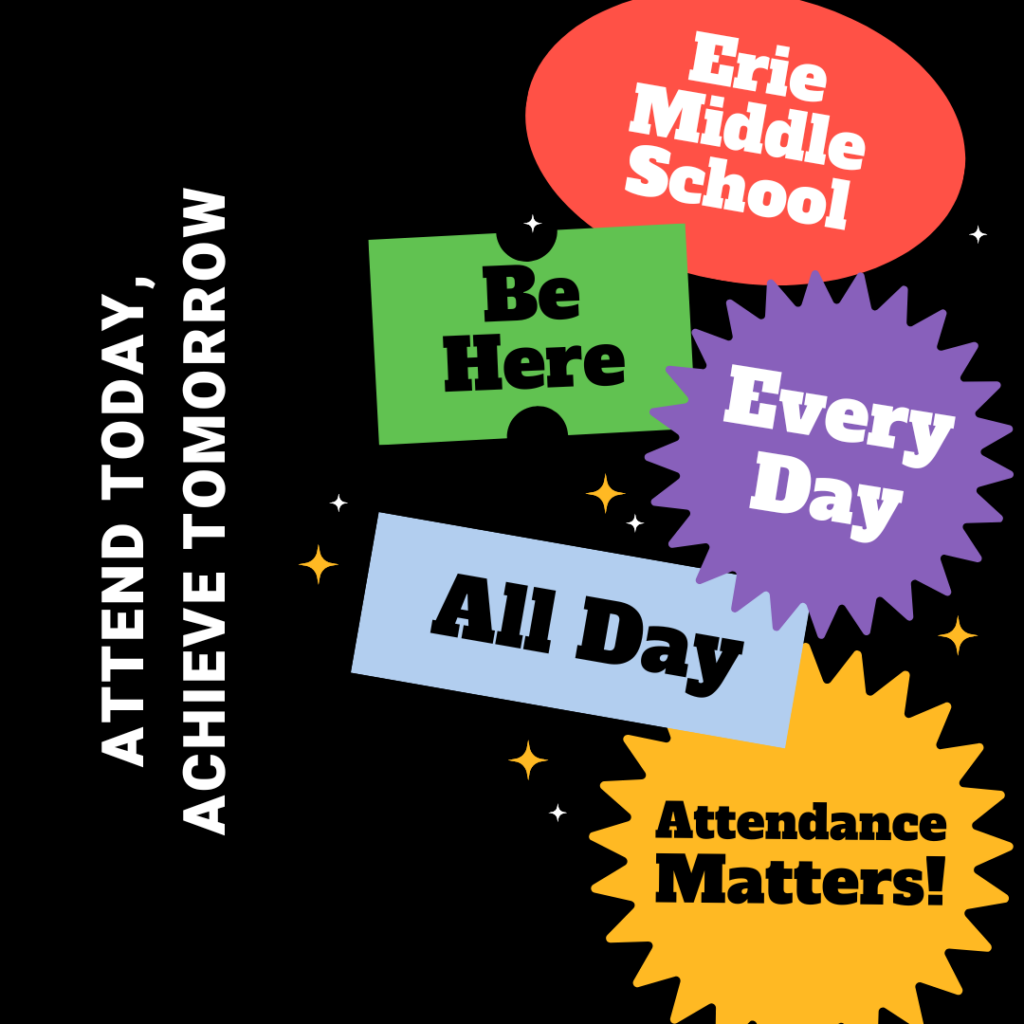 Erie Middle School would like to highlight the importance of your child's consistent attendance.
Regular attendance is a critical factor in academic success, fostering social and emotional growth, and preparing students for the future. It directly contributes to a positive school culture and ensures your child doesn't miss out on valuable learning opportunities. An attendance rate below 90% is considered "Chronically Absent".
While we understand occasional absences may occur, we encourage you to schedule appointments and vacations outside of school hours when possible. All absences after the equivalent of 10 school days in a school year will be unexcused without a medical note. Open communication is key—if your child must miss school, please notify us promptly so we can support them in catching them up academically.
Your partnership in your child's education is invaluable. If you have any concerns or questions, feel free to reach out.
Please provide the school with a note from the doctor, orthodontist, dentist, therapist, or any appointment each time you go.
If you know your student will be absent, tardy or checking out of school please fill out this Google form.